Post by goro on Apr 7, 2011 21:02:50 GMT -5
I stumbled across some photos of "Valerie Plame" while doing other research and was amazed. I searched here but didn't find anything about her, so hopefully I'm not repeating other people's work here.
Valerie Plame, wife of former ambassador Joe Wilson, was the CIA agent whose cover was famously outed by Bob Novak in the Washington Post. Plame alleged that this was done in retaliation for her husband, Joe Wilson, writing in the New York Post that Bush distorted intelligence information to justify the war on Iraq. The movie about it, Fair Game, came out this fall with Naomi Watts and Sean Penn, and it was absolute BURIED in the theaters. I had been watching to see when it came out and I didn't even hear about it until it was gone.
Plame has been in the news lately. She was just signed to write a thriller for Penguin, I believe. I don't think Plame and Wilson were very successful with their lawsuit against the Bush administration - I think Libby was the only one charged, but Bush commuted his sentence, so he only had to pay a fine. He was the only one indicted in the various versions of the suits they pursued against Bush and Company. Plame was a nuclear expert and she appeared in the film Countdown to Zero, a 2010 documentary about nuclear proliferation.
I noticed that over the years the photos alleged to be of Valerie Plame do not always seem to show the same person. Remember, when she was in the news, it was always to support the "We're in Iraq under false pretenses meme and the Bush administration is evil" side of things. Her husband had issued reports that Iraq didn't posses the yellowcake uranium the Administration kept pressuring him to say was there, and finally took to the Post to get his side of the story out.
Anyway, some Valerie's have dark eyes and look absolutely reptilian and evil -- I mean, I got really bad vibes just pulling these photos together. Some of the photos are of a blue eyed glamor queen. And some are of a rather ugly and plain housewife. Who is the real Valerie? Which one was the CIA agent, if any of them were?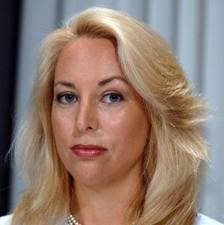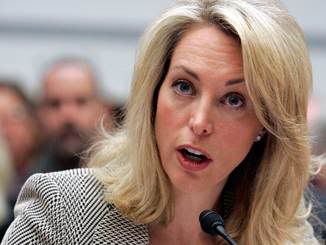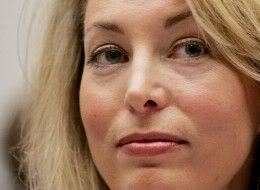 The above three photos were taken when she was testifying before the Supreme Court. Looks like they sent the lizard in to deal with the lizards!
Here are others: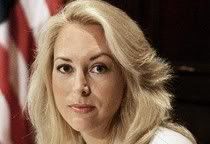 This woman looks a little like Maria Shriver of the Kennedy clan.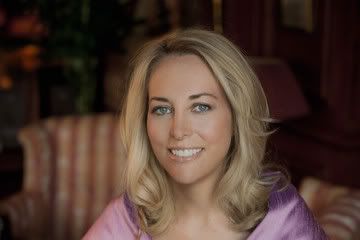 Notice the extremely pointed chin in the above photo, and then tell me the photo below is the same woman?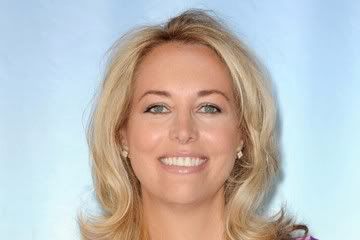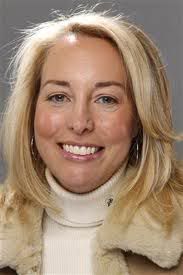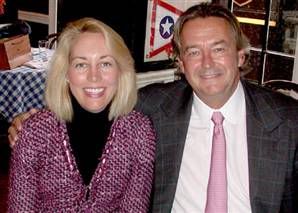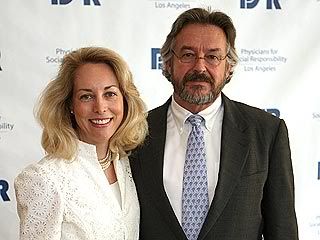 I didn't look at enough photos of her husband to spot a replacement yet, but notice how he is suddenly sporting full beard and longer hair and glasses? Certainly obscures his features more.
What are your thoughts?